Free Meal Plan: Meal Planning and Healthy Diets for Weight Loss That Are Easy-to-follow
Meal Plan
Diet plan for weight loss: healthy weight reduction programs that are easy to follow, including a 1200 calorie diet menu and a 7-day diet plan.
Changing Shape members get free diet plans and workout routines that are easy to follow, written by certified experts, and based on research.
Diet plans, the word is synonymous with nutrition programs. It is a structured way to get the energy needed to fuel your body and to achieve your health, weight loss or fitness goals.
Free Help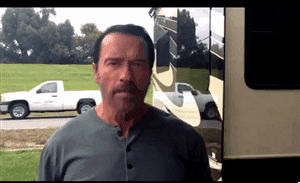 Meal planning is one of the most straightforward ways that you can keep your diet on track. By planning out what you eat throughout the week, you can mindfully control your calories, make healthier dietary decisions, reduce waste, limit trips to the grocery store, try new recipes, and more.
Following a manageable eating plan increases your success rate. A good meal planning method is to avoid diets that are too restricted. Find a plan that fits into your current life.
Regarding eating right, sometimes all you need is a little help. Please start by reading the guidelines below before selecting one of the diet programs.
The Guidelines
Your Diet Plan Guidelines
♥ To succeed, you must plan by packing your food the night before. Thus, you should always have fresh and low-fat foods around you.
♥ Keep it simple. Don't get too caught up on the specifics of your diet plans. Start by simply counting calories.
♥ Eat your food slower.
♥ Make healthier food selections like fruits, vegetables, whole grain cereals, and beans; low-fat or nonfat dairy products; low fat meats, fish, and skinless poultry.
♥ Avoid foods that are high in fat and calories.
♥ Avoid foods that are high in sugars, such as pastries, candy bars, pies, and candy.
♥ Use a variety of fruits and vegetables in your nutrition plan. Start by trying to eat 5 total vegetable and fruit servings every single day.
And remember, * make sure you are consuming a balanced and complete diet with a variety of different foods.
Select from the following list below. Each nutrition program comes with its very own grocery list as well.
For Women
Weight Loss Diet Plans for Women
For Men
Weight Loss Diet Plans for Men
Diet Type
Diet Plan for Weight Loss by Diet Type
Coming Soon
New Menu Plans and Types of Diets Coming Soon
♥ Paleo diet plan.
♥ Gluten free.
♥ Low fat.
♥ Soy free.
♥ Dairy free.
♥ Sugar free.
♥ Salt free.
♥ Decision free.
♥ Inflammation free.
♥ Balanced diet.
♥ Clean eating.
Help Me
The Best Diet Plan App
Using the latest science and research, the team at changingshape.com offers plans developed by certified nutrition and fitness professionals. Join the changingshape.com calorie counter app free today.