Feb 26 2020
Free & Easy Diet Plans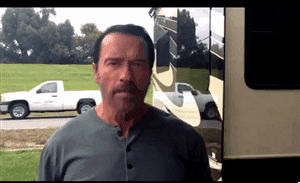 Research has concluded that one of the most important variables for dieting success is when individuals simply pick a plan that they can maintain and stick with. Good diet plans fit into your life.

Please start by reading the guidelines below before selecting one of the easy to follow diets.

When selecting a meal plan, aim for one that fits into your particular lifestyle and that you can manage long-term for the best results. More free diets will be coming soon, so please bookmark us and check back soon.
Your Free Meal Plans for Weight Loss Guidelines
To succeed, you must plan by packing your foods the night before. Thus, you should always have fresh and low-fat foods around.
Keep it simple. Don't get too caught up on the specifics of your meal plans. Start by simply just counting calories.
Eat your foods slower.
Make healthier food selections like fruits, vegetables, whole grain cereals, and beans, low-fat or nonfat dairy products, low fat meats, fish and skinless poultry.
Avoid foods that are high in fat and calories.
Avoid foods that are high in sugars such as pastries, candy bars, pies and candy.
Use a variety of fruits and vegetables in your nutrition plan. Start by trying to eat 5 total vegetable and fruit servings every single day.
And remember, * make sure you are consuming a balanced and complete diet with a variety of different foods.
---

Select from the following list of easy diet plans. Also, to help simplify your choices, each free nutrition plan comes with its very own diet grocery list.
Diet Plans for Women

Best Diets for Men

Easy Meal Plans by Diet Type
---
People have sent us feedback about the diet plans we've created. It always makes us happy when they do that.
I have to say I have been on many diets, but so far the meal plans are great! It's food I eat regularly, so it doesn't really feel like I am dieting. I am not used to having to buy all new food, so this is GREAT! It's easy to understand, so I think I am good to go. I picked 5 meals per day because I am up so early I usually have a snack, then eat breakfast later when my baby takes a nap. Then I have a snack after dinner when the baby is in bed. Thanks again!

Erica Miller
So, I've been using the meals planner for the last 3 days. I love eating this way. I completed my meals for the next 2 weeks on Wednesday, printed the shopping list and went shopping that same morning.

Love, Laura
I lost 9lbs this week!! I have been following the meal plans and keeping within my calorie range. I have always exercised 6 days a week but really had a tough time with controlling my diet. I guess this is working!!

Maegen
Looking over the meal plans they looked great. I am not a cook by any means but the way it is all laid out makes it looks like I should have no problem keeping up with it. I love the cooking directions and ingredient layout it makes it very understandable. The calorie intake seems a little high for me, but then again I am eating hardly anything now, so perhaps that is right. I have never been one to count calories so it may not be high, I just feel I don't do much physical exercise right now. I go shopping once every 2 weeks, should I change that to accommodate this change I am making? Also, when following the plan am I able to stray off and have other food or should I strictly stick to the plan? I see the portion part which is awesome, I like how I can click that and get less if I feel perhaps I haven't been as active as I would like. I would like to go shopping tonight to pick up the food so I can start my new life :)

Tony Ramos
I know what to eat, and I love the plans on the site. They don't require a lot of time, taste good, and are healthy. I decided to do some measurements and I'm at least getting smaller, that makes me pretty happy!

Vy-Dana
Very excited: I checked the scale today for the first time and I lost 3 pounds. It's been over a year since I have been able to loose any weight, so this is fantastic. Tomorrows a holiday, but I still plan to stick to the eating habits the workout has provided. Since I have seen results, it's given me an incentive to be careful. I was able to wear a pair of slacks today that I haven't been able to fit into for almost 6 months, and they are now comfortable.

Debra B.
I feel great, never hungry, the food is plentiful and recipes delicious. I feel energized.

Gabby
I really like the portioner and all the different meal choices. It makes staying on the plan so much easier!

Kira
I like your food choices for me. It is real food! I feel stronger. I didn't write down my measurements, but I feel smaller.

Cheryl W
Finally realized that eating the right food is more a science with lots of discipline, which will pay dividends in the long run

LD
I really like the convenience of not having to plan meals and make a grocery list - "my meal plan" does all that for me. Also, I continue to be amazed at how tasty the food is.

Nancy T
I was 60.2kg last week, and today I was 58.6kg. Not sure whether that's just natural variation or a kick-start! But, I did follow the food plan.

Tamara